Our Mission
The main goals of the Foundation are a promotion of energy efficiency issues, education and preparation of specialists in the field of energy advisory and energy efficiency. Our goals are realized by training activities, press and books publications and consulting.
Over 25 Years of History
Energy Conservation Foundation was established in 1992. It is a non-profit organization and a Business Environment Institution which focuses its efforts on issues related to energy efficiency. Energy Conservation Foundation, as the first one in Poland, published the standard for Energy Auditing and commenced training for the energy audit activities. The Foundation participated in work and studies on the implementation of EU Directive on buildings' energy performance in Poland.
The most important projects realized by the Foundation, were:
Energy Conservation Foundation published more than 30 books, trained about 3000 energy auditors and transfer know-how to more than 250 SME.
Current Activities
The Foundation actively supports activities aimed at reducing energy consumption and developing renewable energy sources. The Foundation prepares also reports on issues related to energy consumption for the state authorities, local governments and the media. The high quality of training and advisory services of the Foundation ensures the implemented Quality Management System which complies with PN-EN ISO 9001:2015 (certificate no 1411/S/2020).
Currently we offer:
Organizing trainings, workshops and conferences about:
Energy performance of buildings
Energy efficiency audits
Energy management in the enterprise
Implementation of energy management system according to ISO50001
Use of thermovision to diagnose the thermal protection of buildings
Blower door test: theoretical and practical aspects of air tightness
Preparing and publishing guides and textbooks in the field:
Energy rating of buildings
Rational use of energy
Use of energy from renewable sources
Consulting, including:
Assessment of the energy quality of buildings and installation systems
Assessment of energy features of buildings during design phase
Investigation of the quality of thermal protection of buildings (thermovision) air tightness and quality of the indoor environment
Foundation Board
Chairman:
Piotr Kazimierczyk
Members:
Wojciech Grabczan
Maciej Robakiewicz
Wiesław Sendek
Mariusz Szałagan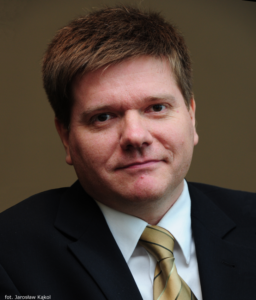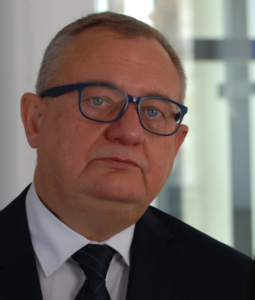 Contact Us
Office: Małgorzata Popiołek
Phone: +48 604336703
E-mail: biuro@fpe.org.pl
Address: 20 Świętokrzyska Str., 00-002 Warsaw, Poland
VAT no: PL 5262095317
KRS: 0000117141
REGON: 010602702